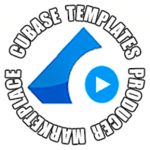 Cubase Templates Producer Marketplace
Cubase templates is online marketplace for exclusive electronic dance music producer. We provide Instant downloads and secure Paypal payments for all Cubase template purchases. Our site is deticated mostly to professional dance and trance templates provided by selected brands and sound labels.
If you are into electronic dance music (EDM), then you have probably heard of digital audio workstations. They are a powerful music production tool and allow you to create professional-sounding tracks using a range of different sounds and effects. One of the great things about Cubase is that it comes with a range of templates that you can use to get started with your production. These templates are a great way to learn the basics of the software and to get some inspiration for your own tracks.
Premium Cubase Templates For Your Dance Music Productions
We invite you to Explore and learn Cubase music production from premade "ready to go" Cubase 10 templates, designed to help you on your music making journey.  As a result you will boost your music production skills and learn new tricks to apply to your own electronic music projects. Use these EDM / Cubase trance templates to study and learn how each sound is created, produced and mixed, or even to get a good mixing base template for your own original edm projects.  Make sure to read the FAQ section for more detailed answers for your questions or you can contact us by using the Contact page.
Instant Download Cubase Template Files
Cubase 10 templates on this site are easily downloaded by instant acces after your purchase. You can find the downloaded cubase template files in your account page or in the order confirmed email sent to you after purchase. Our products include all midi and audio information along with presets and track automation for you to explore, and most importantly, to get inspired with Cubase!!
What are Template Files?
Templates are pre-designed projects for music production.
They're saved as .CPR files and are accessible from within your DAW. This allows you to quickly start a new project without worrying about settings and other details. The files also contain all nessessary audio files and midi information to run the project template. They're a massive time-saver and can be extremely helpful to beginners and advanced users alike. Templates also provide a great insight into production techniques for electronic dance music like uplifting trance, psytrance, house, synthwave and techno.