New major update of Cubase has arrived! Lets take a look at some new features Cubase 10 has added to their sequencer.
VARIAUDIO 3
VariAudio has been refined and stretched out to even more productive tools. Smart Controls speed up your workflow by letting you directly control of all parameters in segments. Micro pith levels can be edited in smooth transitions and natural sound. Everything you can think of, the new variaudio gives you perfect creative control.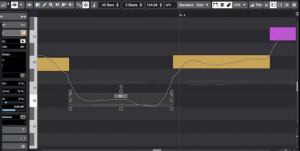 AUDIO ALIGNMENT
The improved Audio Alignment tool allows you to sync stacked recordings easily, letting you match multiple tracks to a reference track with automatic sync correction. Tool makes stacking vocals easy and productive with no more time consumed in editing everything separately.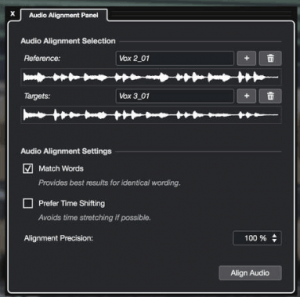 CHANNEL STRIP
Cubase 10 has Channel Strip completely redesigned with new visual metering elements and detailed views of compressors and elements, making tweaking and workspace much more convenient.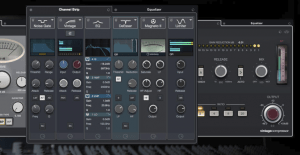 GROOVE AGENT SE 5
Groove Agent 5 includes huge amount of new sounds and workflow changes.
fully resizable interface
New acoustic drum kit ( The Kit )
20 new Beat Agent kits
Pad presets, one-click routing setup, and much more.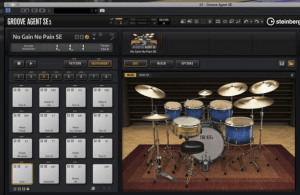 MIXCONSOLE SNAPSHOTS:
Make alternative mixdowns of your project and compare the results within fast with MixConsole Snapshots. This feature allows you conveniently save your mix directly in the MixConsole, for instant recall when ever you want. You can add notes to each Snapshot, recall only the EQ settings or even recall just the settings of an single track.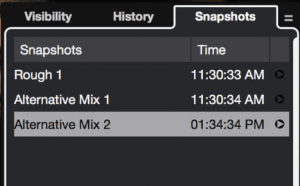 NEW SOUNDS AND LOOPS
Cubase 10 has 5 GB of new loops & sounds, exclusively produced by some of the most known producers in their genres.
Analog Techno Library – produced by Florian Meindi
The Hip Hop Vault – produced by The Beat Butcha
Soul Assembly – collection from Soul Surplus
Raw Ambience – produced by Rawtekk
The Blockbuster Library – produced by Allen Morgan
Mystic Spaces – produced by Ferdinand Förch
Some more Cubase 10 features listed:
Easy side-chaining
5 GB of high-quality sounds and loops
AAF support
Distroyer plugin
Vintage Verbs for REVerence
Latency Monitor
Full support for high-resolution displays
Effects in the Media Rack
MPE support
Improved editing to picture
Steinberg Virtual Reality
For more detailed information visit: