Sylenth (Lennar Digital)
Sylenth1 is obvious choice for anyone making electronic music. This analog VSTi synth has tons of quality and its especially designed for great performance . Its designed to keep CPU usage at minimum by automatically turning off sections that are not used, giving you great performance while keeping the quality at its highest.
⦁ 4 oscillators, for analog shaped wave forms. Each one can produce 8 unison voices, up to a total of 32 voices per note. 16 notes of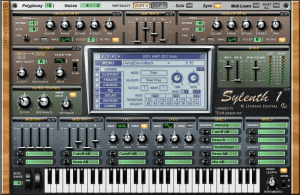 polyphony means you can playback up to 512 sounds at once!⦁ 2 filter sections. Each one has 4 filter stages with nonlinear saturation incorporated, in order to mimic the warmth and drive of a real thing.⦁ A lot of modulation options to craft your sounds. Including 2 ADSR envelopes and 2 LFO's . 2 amplitude envelopes, velocity, keyboard track or modulation wheel as a source for modulation.⦁ Master FX section includes 7 pro sound effects and arpeggiator.
Visit Lennar Digital for more info on the plugin:
https://www.lennardigital.com/sylenth1/
Cubase templates for Sylenth: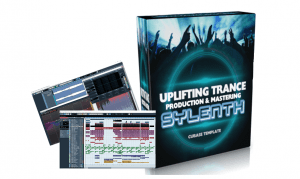 Spire (Reveal Sound)
Every EDM producers favorite, Spire is a poly synth that's has more than 800 presets, includes 4 oscillators , up to 9 times unison for each oscillator, and there are multiple modes to select from. 2 multi-mode filters with multiple types , as well as envelopes and LFO´s for sound crafting. Truly a powerful synth for electronic music production.
⦁ 4 multimode oscillators. Classic, Noise, FM, AMSync, SawPWM, HardFM, Vowel.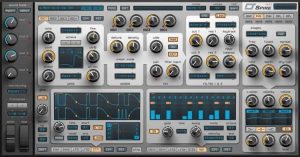 ⦁ 9 unison voices on each oscillator. Capable of mimicin different types of unisons ⦁ 2 multimode filters with analogue and digital type. Perfecto, Infecto, Acido, Scorpio, Combo, Shape.⦁ HIGH QUALITY FX PROCESSORS – haper/Decimator, Phaser/Vowel, Chorus/Flanger, Delay, Reverb ⦁ FLEXIBLE MODULATION – 4 Macros, 4 Envelopes, 4 LFOs with morphing shapes,15 Matrix slots each equipped with 2 sources and 4 targets⦁ ARPEGGIATOR – 2 STEPPERS
Visit Reveal Sound for more information on the plugin:
https://www.reveal-sound.com/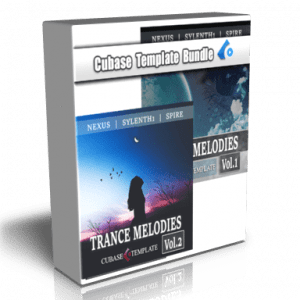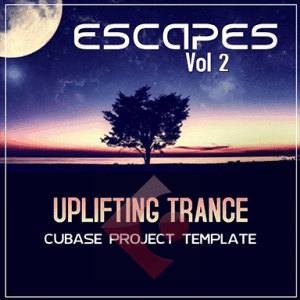 Nexus (ReFX)
This VST synth is a basic "must have" for any dance music producer. ReFX Nexus has tons of great sounding presets, good looking interface, very easy to use and easy on your CPU. The Library section lets you to explore the 762 factory presets via the plugin interface. They are split into 16 subsections, including Arpeggios, Dance Leads, Piano, Fantasy and Dream, Epic Pads, Gated Pads, Classical and more. Nexus is a must have synth especially for its pads and pianos.
⦁ Arpeggiator Up to 32 steps- Octave and note transposition-Polyphonic and Drum mode-Shuffle/Swing feature-Velocity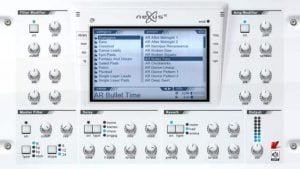 modulation-Adjustable loop-start⦁ TranceGate-Up to 32 steps-Mono and Stereo mode⦁ Mixer/FX-Toggle any layer/oscillator- Set volume, transpose etc. – Use up to 4 Effects – Impulse Response Reverb – Four band EQ⦁ Modulation – Hundreds of destinations – Vibrato section – 2 user LFOs
Visit ReFX for more information on the plugin:
https://refx.com/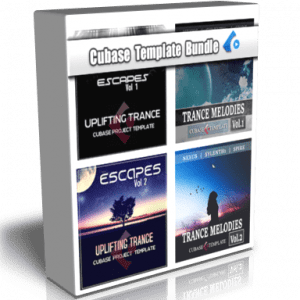 Gladiator (Tone2)
This award-winning synthesizer is used for a huge amount of professional productions. It delivers a groundbreaking approach to sound design with It's exclusive HCM-synthesis. This powerful synthesizer supports a massive list of synthesis types.Gladiator has up to 18 oscillators per voice with stacking, 4 stereo unison and perfect sound-quality. Most synthesis styles can be combined freely to create new and exotic sounds. Synthesis types include:
⦁ Tone2's exclusive Harmonic-Content-Morphing™ (HCM)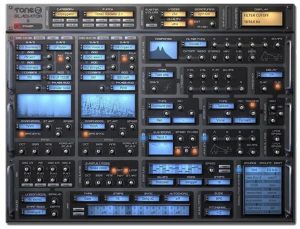 ⦁ Frequency Modulation (FM)⦁ Pulse Width Modulation (PWM)⦁ Substractive⦁ Re-synthesized instruments⦁ Vocoder sounds⦁ Oscillator Sync⦁ Phase Distortion⦁ Amplitude Modulation (AM)⦁ Phase Modulation (PM)⦁ Waveshaping⦁ Super-saw⦁ Additive spectra⦁ Sampled noises and plucks⦁ Unison
Visit Tone2 for more information on the plugin:
https://www.tone2.com/gladiator3.html
ANA 2 (Sonic Academy)
ANA comes from teh words Analog-Noise-Attack. Every EDM producers new favorite ANA 2 is a powerful synth and has come a long way from its original version adding tons of new features and higher quality sounds. First 3 wave table oscilliators lets your load your own wave tables and use FM. The next 3 oscillators use samples, and you can load your own if you want to. It also includes two filters with 46 filter types. A 64-step polyphonic arpeggiator, 500+ presets, 24 effects.
⦁ Big Screen Graphical Envelopes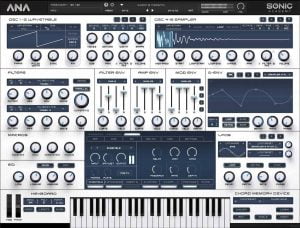 ⦁ Import your own samples⦁ 24 Built-In FX Units⦁ Polyphonic Step Arpeggiator⦁ Chord Progressions with CMD⦁ Over 500 Presets⦁ 46 High Quality Filters
Visit Sonic Academy for more information on the plugin:
https://www.sonicacademy.com/products/ana-2
Cubase templates using ANA 1.5 version: